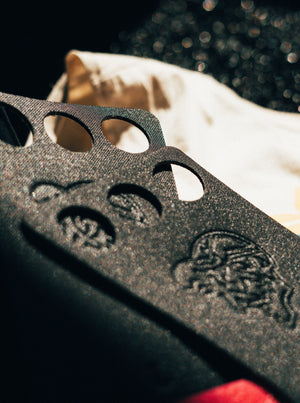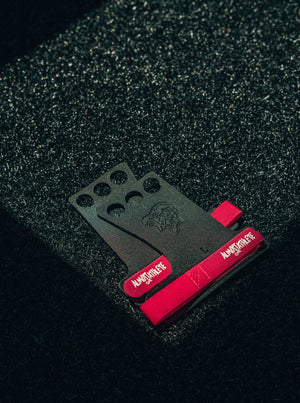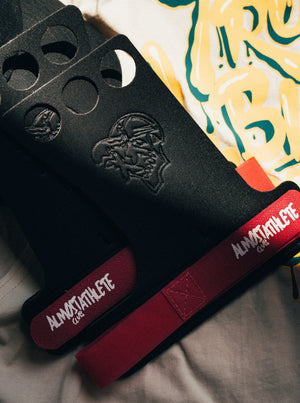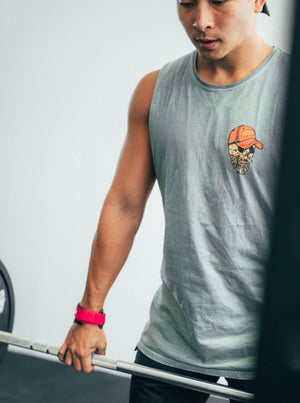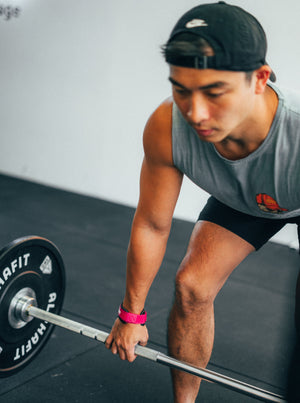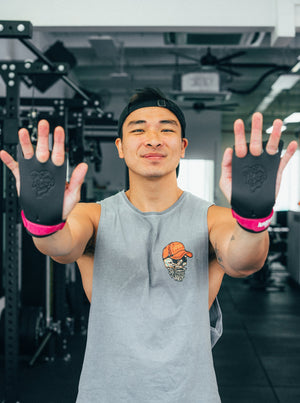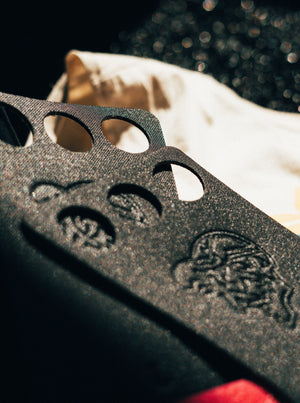 The Three-Hole AAC
Someone once told us, start with one then go REALLY HARD, like Three-Holes HARD. For those that have gotten our first batch of genuine Carbon Fibre grips, we've got an upgrade for ya.
These bad-boys will help add extra grip while wrapping around your weights especially in all your fun group classes so you never have to worry about callouses or throwing your bars and KBs at your friend.

These can be worn anyway, whether you like your fingers in holes or not, it will ensure that you never lose a beat or a rep again.
SIZING GUIDE:
1. Place your hand upright on a flat surface. Be sure that your hands are flat and completely straight.
2. Measure from your wrist to the base of your middle finger.
S Size - 3.5 inches
M Size - 4 inches
L Size - 4.5 Inches
XL Size - 5 Inches