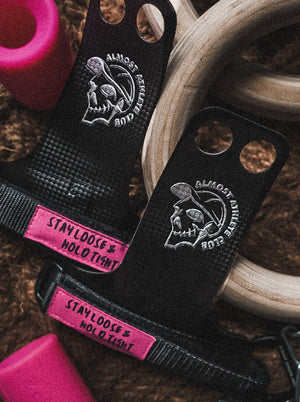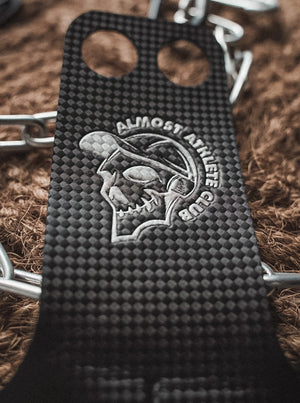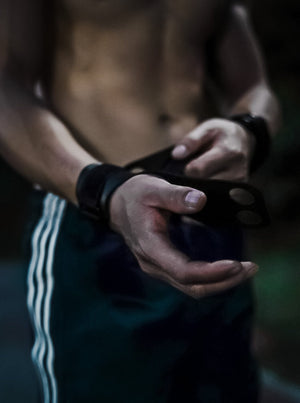 The Two-Hole AAC
Our genuine Carbon Fibre leather grips help you Stay Loose & Hold Tight to those bars and kettlebells. Made from genuine leather to protect your hands, the Carbon Fibre surface also helps add extra grip while wrapping around your weights. We think it is about time you go out to perform those sick lifts.
The grip is made from our grippy and durable Carbon Fibre leather that helps you hold on tightly to whatever implements you are using.

the Two-Hole AAC features neoprene wrist padding that is comfortable and quick drying.
The velcro strap is designed to comfortably fit around the wrist while being completely snug and tight.
The grips can be worn with or without the fingers inside the holes. Either way ensures that you never lose a rep because of grip strength again.
SIZING GUIDE:
1.  Place your hand upright on a flat surface. Be sure that your hands are flat and completely straight
2. Measure from your wrist to the base of your middle finger.
S Size - 3.5 inches
M Size - 4 inches
L Size - 4.5 Inches
If you are in-between sizes, get the larger size.