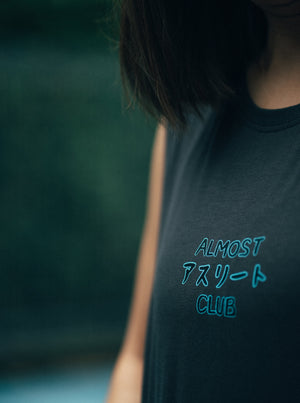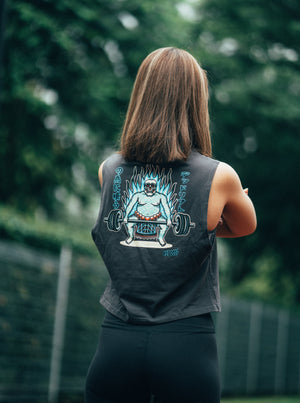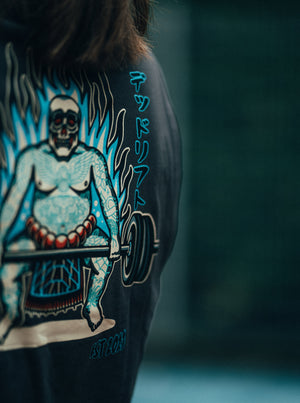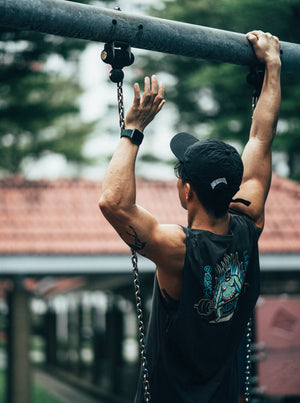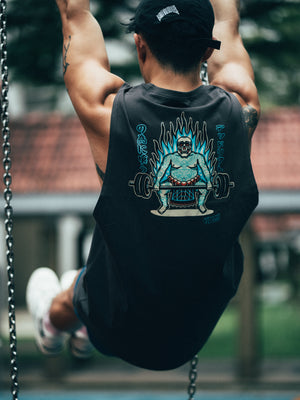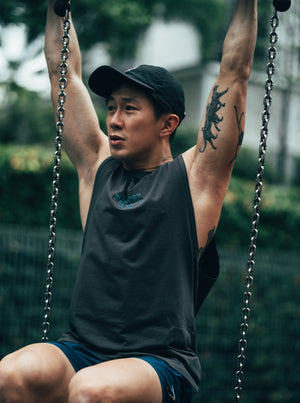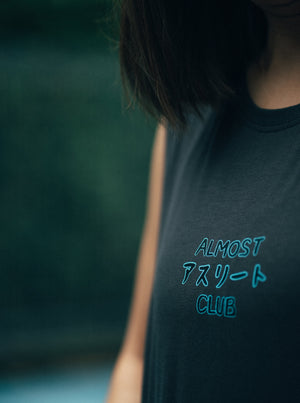 Dead Sumo Lifts [デッドリフトの為に喰う] Tanks and Crops
We don't speak Japanese and have no idea what  デッドリフトの為に喰う means. All we know are that Almost Athletes love their Sumos to lift more. These shirts are Slate in colour and are made with our AAC comfy workout shirts comprise 95% Cotton and 5% Elastane. 
Also Introducing our Grace Crop for those that like it Extra Extra Short.
How To Size (Sizes are the larger than Graffiti Tanks and Crops)
TANKS
Bust: Measure Around Under the Nipple Line 

XS: 100cm
S: 104cm
M: 108cm
L: 112cm

Length: Shoulder to Base of Shirt
XS:68cm
S: 70cm
M:74cm
L: 78cm
Armhole (Shoulder to Ribs):
XS: 30cm
S: 32cm
M: 36cm
L: 40cm
Model Wears M, 170cm
CROPS
Bust: Measure Around Under the Nipple Line 
Grace: 88
S: 88cm
M: 92cm

Length: Neck to Preferred Length
Grace: 36cm
S: 46cm
M:49cm

Female model wears S, 163cm